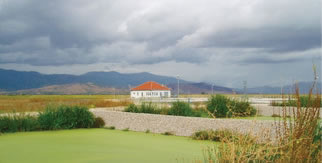 Training and Education
Long Range Planning for Decentralized Stormwater and Wastewater Treatment Research: Workshop Summary
Publication Date: September 2007
Cooperating Institution: Stone Environmental, Inc.
Principal Investigator: Mary Clark
Project Budget: $100,000
Project Identifier: 04-DEC-8W
DESCRIPTION
A two-day workshop was conducted in March 2007, immediately following the National Onsite Wastewater Recycling Association's First US International Program on Decentralized Systems, to begin charting an international research agenda in support of an integrated and sustainable water infrastructure in the U.S. The workshop participants included scientists, teachers, engineers, regulators, manufacturers, and others from around the world in an effort to gain the broadest possible perspective on current and future environmental science and engineering (ES&E) research needs.
The workshop participants formulated a consensus vision, called The Baltimore Charter for Sustainable Water Systems. Smaller working groups of participants working independently formulated 11 research challenges in the areas of regulations, policy, and economics; public involvement, education, and demonstrations; and natural systems, technology, and decision or social science.
The report includes a literature review which provides an overview of research completed since 2002 related to decentralized wastewater ES&E priorities and summarizes current research in ES&E related to decentralized stormwater (Appendix G).