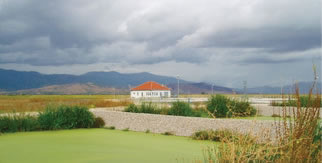 Training and Education
Installer Training Program
Publication Date: February, 2010
Cooperating Institution: Consortium of Institutes for Decentralized Wastewater Treatment (CIDWT)
Principal Investigator: Bruce Lesikar
Project Budget: $425,000
Project Identifier: DEC10SG06
DESCRIPTION
Longevity and performance of decentralized wastewater treatment systems depends on proper management, including siting, design, installation, and operation and maintenance. An error in any phase of this process may result in premature malfunction or failure of the system. The Installer Training Program is focused on the aspect of installation. The program defines the critical steps of, and describes the best management practices for installation and startup of small scale wastewater treatment systems. This training program will move the wastewater industry toward the goal of uniform installation practices and raise the level of expertise and professionalism.
The program was developed through a multi-state collaborative effort facilitated through the Consortium of Institutes for Decentralized Wastewater Treatment (CIDWT). This report describes the process through which the installer training program and materials were developed. The actual training materials can be obtained from CIDWT through their website www.onsiteconsortium.org.
Associated Documents:
See also: www.onsiteconsortium.org for more information on the Installation of Wastewater Treatment Systems manual.