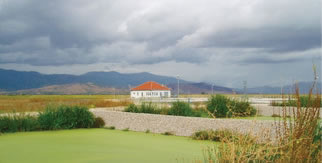 Environmental Science and Engineering
Non-traditional Indicators of System Performance
Publication Date: January 2010
Cooperating Institution: XCG Consultants
Principal Investigator: Stephen Nutt
Project Budget: $136,280
Project Identifier: DEC2R06
DESCRIPTION
The use of real-time sensors and supervisory control and data acquisition (SCADA) systems has not been widely used in smaller, decentralized wastewater treatment systems. As these decentralized wastewater treatment systems become more common, it will be important to apply state-of-the-art technology to ensure that adequate performance is maintained at reasonable cost.
This study was carried out to identify issues with the use of real-time remote monitoring of decentralized wastewater facilities and to provide information on what is required to increase the use of this technology. The study included a literature search, case study review and information from vendors in the U.S. and select international sources.
The study identified the main parameters to be monitored for decentralized wastewater treatment facilities. It also identified that the main issue with sensors for these parameters is likely to be maintenance requirements. A review of communication options shows that there are many factors in determining the type of system to implement the method of communications, the remote control and alarming methodology, and the data collection, storage and archival methods. All of these items must be factored in when determining what type of SCADA system to deploy. After reviewing sensor and communications systems, three main areas requiring further study were identified, namely technology and technology transfer; verification of cost-effectiveness; and education and training.