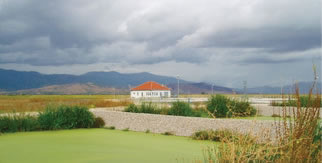 Management, Economics and Policy
When to Consider Distributed Systems in an Urban and Suburban Context
Publication Date: May 2010
Cooperating Institution: Tech and Alliance Environmental
Principal Investigator:Vic D'Amato and Ed Clerico, respectively
Project Budget: $191,086
Project Identifier: DEC3R06
DESCRIPTION
Water infrastructure systems of the 21st Century will increasingly rely on an integration of centralized and decentralized treatment approaches to most effectively deliver economical, flexible, and sustainable water services to communities. Distributed water management describes integrated planning, design, and management using system infrastructure at various scales -- from decentralized to centralized -- based on an equitable approach that considers suitability and sustainability. This research presents distributed infrastructure management approaches to a variety of stakeholders, provides examples showing where and why distributed approaches are being used to advance sustainability at the community level, and provides tools that practitioners can use to make informed infrastructure decisions.
The resources provided will assist planners, utility managers, engineers, developers, regulators and other decision-makers and stakeholders to better determine whether or not these approaches would be a viable solution in their community.
This project analyzed 20 case study examples where distributed approaches are being used for wastewater service across a range of community-specific situations and management frameworks. This information was then used to create a toolkit to help stakeholders determine where, when, why, and how to use decentralized approaches in urban and suburban areas -- or in areas where users might normally be served by centralized systems.
The case studies include a variety of applications of the distributed infrastructure approach, including onsite reuse systems driven primarily by the green building and sustainable design movements, managed decentralized system infrastructure implemented by communities seeking independence from undesirable conventional sewer systems, and innovative decentralized treatment approaches employed by traditional municipalities to optimize their operations. On a broader level, this research supports integrated resource management efforts that support multiple community goals and values to advance the classic triple bottom line of sustainability: social, economic and environmental performance.